We are a locally Family-Owned Restaurant.
Check out our Facebook Page for our most recent updates on events, music, food, and fun.
We have a NEW Daily Specials. We are opened Wednesday to Saturday.
A Celebration of Smoky Delights
At Old Town Smokehouse, we believe in the power of slow-smoked perfection. Our menu showcases a variety of smoky delights that will transport your taste buds to BBQ heaven. From tender and flavorful beef brisket to fall-off-the-bone ribs that are as juicy as they come, every bite is a celebration of authentic barbecue craftsmanship.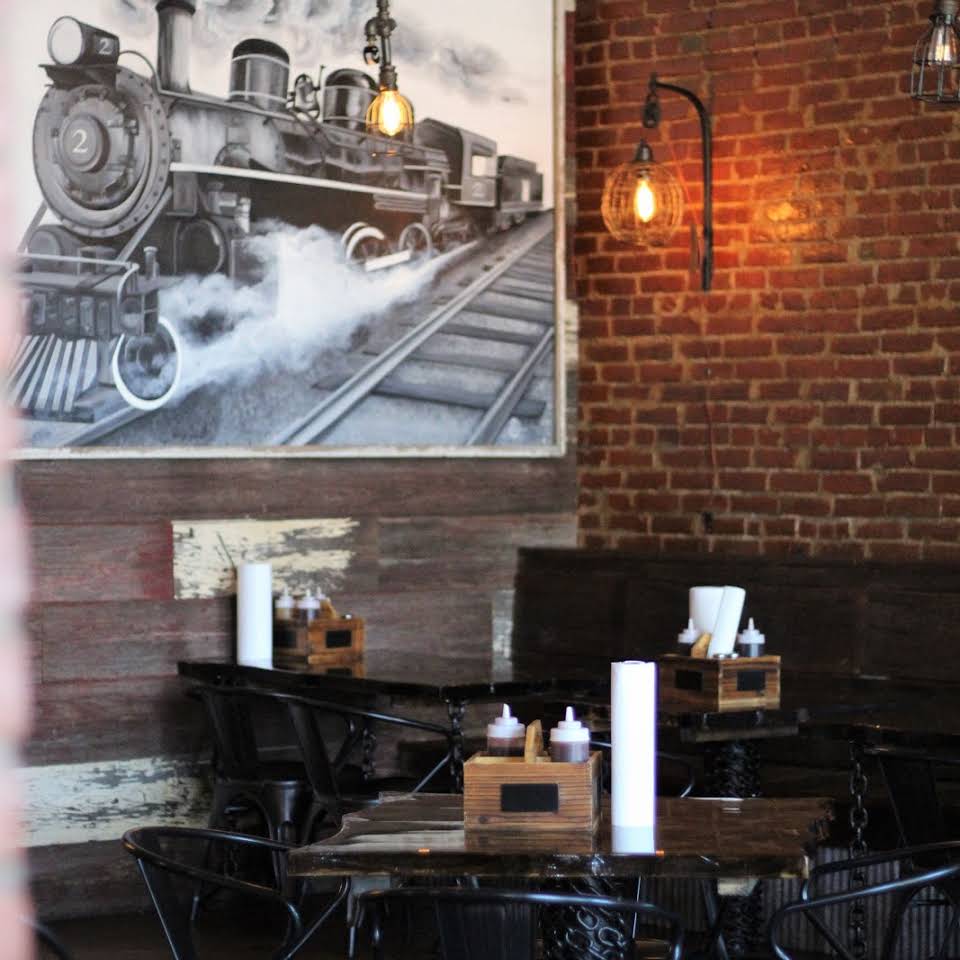 Your table is waiting for you
Call us at (636) 856-0193
Overall, really nice place. Atmosphere is perfect for BBQ and Bourbon. Service was incredibly friendly and fast, only taking a star away because they forgot about our drink on the bar. Food was good but nothing "WOW" about it - I had the pulled chicken. Sauces were delicious and I liked the variety. Would go back, but may try something different on the menu next time.
Christopher Calvin
2022-07-22
I've been a few times and am willing to go out of my way to return again. Great atmosphere, fantastic food, and nice whiskey options. Outdoor seating and entertainment was an added bonus. With friendly and attentive staff and reasonable pricing, the only thing that could go wrong is if you drop in late and the meat of your choice is unavailable. Bring a date or the whole family.
Stopped here for lunch with a coworker and we got the fried pickle chips as an appetizer today. They were crunchy yet a bit soft, perfect amount of batter and no grease. The spicy mayo was a great complement to the pickle chips. I got a smoked chicken Caesar salad and she got a pulled pork sandwich. My Caesar salad was very delicious with a good creamy dressing and it wasn't overloaded with dressing. I enjoyed the chicken being shredded as well, the natural juices mixed well with the dressing.
We had THE BEST nachos ever!! Their creamy corn is splendid! We finished our delicious meal and a couple we didn't know paid for our food! Such an awesome experience! Plus Gus Page was playing some rockin' Jamaican jams🤘🤘🤘
Nathan Knuffman
2022-02-17
Great place! They make some amazing cocktails and the food is phenomenal. Definitely somewhere we will be coming back. Also got to enjoy the cowboy egg rolls which are different but super tasty! Highly recommend coming here!
Great lunch spot for us. The food was great, although the burnt ends were a little dry. I had the pulled pork sandwich that was served with mac and cheese on top. There were several local and seasonal beer options, with almost every option available and in stock. Everything had great flavor. We we're told the history of the building and shown some cool historical details within the dining area. The atmosphere just added to the visit. You can see the detail and care that went in to designing this restaurant. Random note: the bathrooms are located IN the dining area and everything is exposed when the door is open 😬 I know some people like to know this ahead of time. Be sure to lock the door 😉 Old Town Smokehouse is located in the perfect spot downtown, within walking distance to many other local, small businesses. We'll definitely be back and I'd recommend for lunch or dinner!
Kyle Eggemeyer
2021-09-25
Great atmosphere. Drinks were fresh twists on classics with a great whiskey selection. They know their bbq, from Texas brisket to a vinegar Carolina mop sauce. I really enjoyed the pork belly. The live music was also great. Our service was attentive, kind, and quick. I highly recommend.
This place is FANTASTIC!!!! Everything is fresh Smoked Meats. We had smoke chicken wings pulled pork stuffed homemade egg rolls and hand breaded pickle chips. We had cherry wood smoke old fashions which were amazing! They have a fantastic smoked meat menu here and tons of cocktails and beautiful 1800's building. Met the new owner who has been here for a little over a month and he is a great guy very personable will definitely come back and definitely recommend.
Searching for the best BBQ in Wentzville, MO? Look no further than Old Town Smokehouse! Indulge in mouthwatering BBQ delights that will satisfy your cravings. Visit us to experience the flavors of authentic BBQ today!